Servicing all of Connecticut's 169 towns and Burroughs means speed, efficiency, and flexibility.  Dedication to the highest level of customer service and accuracy is a guarantee.
8 hour turnaround time
Town based In-Person records search of the official property title documents
Customized Title Searches tailored to our customers needs
Top of the line technology for professional clear reporting
Personal team member assigned to your company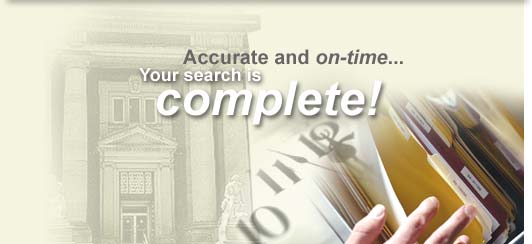 Advanced Title Search will customize your residential, commercial or industrial search requirements to fit your needs.  If a service you require is not listed here, please contact us about developing a custom solution for you.

Full 40 Year Title Search

20 Year Title Search
Two Owner
Current Owner
Updated Search Bring downs
Tax Reports
Legal Descriptions
Bankruptcy
Cell Tower Search
Release Tracking
Assignment Tracking